Flower Power: This Machine Seed-Bombs Dirty Air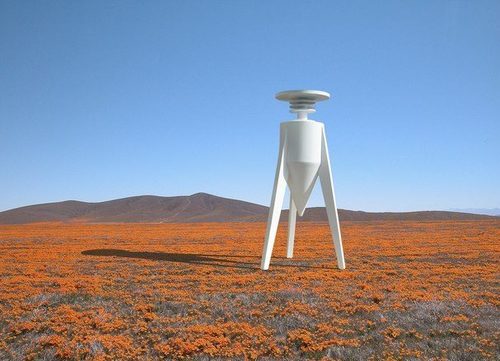 There's nothing wrong with "art for art's sake," the notion that works of art don't require a justification or need to serve a higher purpose. But it's also kind of cool when they do transcend that philosophy and send a specific message.
That's certainly the case with artist Michael Jantzen's design for his Eco-Seed Sowing Machines. The solar-powered structures would contain a large number of flower seeds that would be automatically released in small amounts whenever evidence of environmental degradation was observed around the machines.
Jantzen calls the project "a symbolic public art response to environmental degradation," and he'd like to see the machines located in places around the world where environmental damage is the worst.
Susan Davis Cushing's insight:
Imagine a piece of art that would blossom where environmental destruction is the worst, drawing more attention to the area as signals cause it to activate into a work of flowering beauty. Would it get your attention? Would it be a call for action? When funded, this artist's designs will change some landscapes significanlty.
See on news.yahoo.com