RSPB demands ban on deadly pesticides linked to bee decline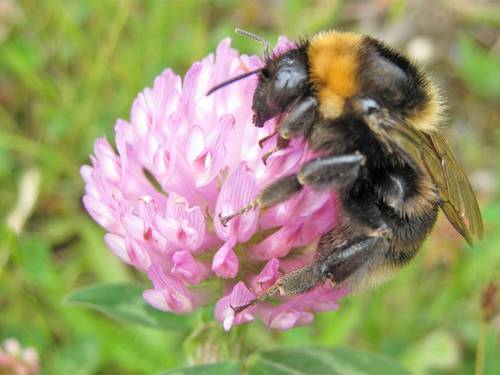 Feb 21, 2013 The Independent
Controversial nerve-agent pesticides widely linked to decline in bees around the world should be banned, the Royal Society for the Protection of Birds (RSPB) says today.
More than 30 separate scientific studies in the last three years have shown adverse effects on insects from neonicotinoids, which are "systemic" insecticides, meaning they enter every part of the target plants – including the pollen and nectar which bees harvest…. http://www.independent.co.uk/environment/nature/rspb-demands-ban-on-deadly-pesticides-linked-to-bee-decline-8503950.html
Bee Strawbridge: WHY IS BEE DECLINE NOT A NATIONAL EMERGENCY? http://beestrawbridge.blogspot.com/2013/02/why-is-bee-decline-not-national.html
HONEY BEE ARE LOSING THEIR WAY  http://www.scoop.it/t/biodiversity-is-life/p/3997154773/are-honeybees-losing-their-way
MORE ON BEES
http://www.scoop.it/t/agriculture-gmos-pesticides?q=bees
Susan Davis Cushing's insight:
Fantastic summary of the #bee #neonicotinoids catastrophe from pdjmoo. If you can't read it now, bookmark this amalgamation of posts for later reading!
See on www.independent.co.uk