Human Health Impacts of Climate Change Demand Attention: Scientific American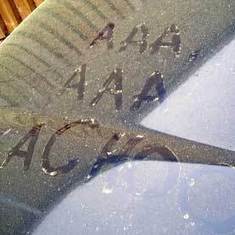 When they picture the adverse effects of climate change, public health scientists hope the American public won't think of them as something that happens to glaciers or polar bears, but turn the focus more on themselves.
"The face of climate change ought to be people," epidemiologist George Luber, associate director for global climate change at the Centers for Disease Control and Prevention, said in an interview last week. "We ought to kind of internalize it.
Luber and Natural Resources Defense Council scientist Kim Knowlton took the lead in writing the human health chapter for the draft 2013 National Climate Assessment, which was released last month and is now open for public comment (Greenwire, Jan. 11). The report, which is the third of its kind, lays out the impacts climate change will have on the United States, including on its citizens' health.
Human health challenges as a result of global warming range from injuries after more intense storms to toxic algal blooms (more)
See on www.scientificamerican.com